Sometimes you can find words to live by where you least expect it.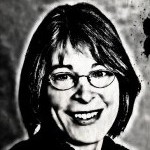 In a war movie I saw recently, a SEAL unit came under fire.
"I've been shot!" one SEAL cried, whereupon his ranking officer replied: "That's in the past. Don't live in the past. Let's move."
Stay with me here for what that has to do with Town Council.
The reason the SEALs were in such dire straights was because of poor communication. The mountains of Afghanistan interfered with their radio connection to the entire military base ready to back them up. Had the rest of the troops been able to connect with the isolated SEAL unit, to learn where their fellow soldiers were and what was going on, the movie might have had a happier ending.
So back to Town Council. My spirits have been buoyed this month by the way council members are talking with one another. We're turning out for events to celebrate all sorts of achievements in this community, from dedicating a Habitat home, to cutting the ribbon on an outdoor interactive space outside the library, to honoring exceptional first responders.
And while we're mingling before and after these events, we're getting to know one another and share ideas. We're making arrangements to meet and talk further about goals we have and what we'd like to see for the town in the near future and long term.
By no means are we all of the same mind. But we are learning why we view a project or vision differently. That strong communication is building a base of understanding that I hope will support our discussions at council meetings as we make decisions in the best interest of the town.
That sniping you heard from the dais for years?
"That's in the past. Don't live in the past. Let's move."
— Nancy Oates