In 2003, as a taxpayer I voted against spending more than $16 million to expand and renovate the Chapel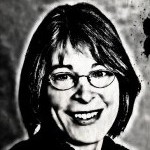 Hill Public Library. The town had a small but functional library, surrounded by the woods and trails of Pritchard Park, and while the demand would only grow as the town grew, it seemed to me we had more pressing needs for that money.
But a majority of voters thought otherwise, and the nearly $30 million bond passed. (Money for Parks & Rec and sidewalks accounted for the additional $14 million.)
Now, every time I walk through the doors of the state-of-the-art library that came out of that bond — a full decade after voters approved taking on the debt — I am grateful for the voters who had a broader vision than I did. The library is beautiful and serene and accessible to the public, without additional charge.
That experience provides the impetus behind my support of retaining all 36 acres of the American Legion property as a public amenity.
Elected officials at the municipal level must find the sweet spot of spending enough money on amenities to attract high-income residents and ensuring that those amenities are available to everyone in town, regardless of their income level.
To make a livable town, we rely on the property tax and sales tax generated by people who have considerable discretionary spending capacity who can buy expensive houses, dine out locally and spend their money in Chapel Hill. And we have to attract people who hold the service jobs that keep the town functioning. To draw people who work in modestly paying jobs means we have to ensure a supply of housing affordable to them, and that we don't divide the town into separate sections for the haves and the have-nots.
Spending money on a community gathering space doesn't mean we can't spend money on subsidized housing. When the library bond was proposed in 2003, I don't recall people advocating that the $16 million be redirected to build subsidized housing in Pritchard Park. Voters recognized that the library was for the benefit of people in all income levels.
Even as you read this, town staff are cobbling together a bond proposal for affordable housing. Three of the 27 town-owned parcels studied by the town assets task force earlier this year are earmarked for affordable housing. Perhaps even more would work for homes for low- and middle-income earners.
A developer has applied for permission to replace a mobile home park with luxury apartments. Will anyone on council or in the community advocate that the developer contribute to affordable housing?
Residents from any income level who need a mini-vacation, measured in hours not days, can go to the library and enjoy, without charge, a quality-of-life enhancing experience. I hope that 10 years down the line, everyone will be able to enjoy a similar quality of life on the American Legion property.
— Nancy Oates