As we plan for autonomous vehicles, bear in mind that the car, not the driver, causes the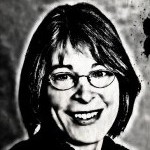 demand for infrastructure.
At our Sept. 18 council work session, town planning director Ben Hitchings presented some futuristic ideas of the day when everyone owns, or at least uses, a driverless car. Our starry-eyed discussion focused only on the technology. We ignored economics and human behavior.
A slide in the PowerPoint deck listed ways life would change in an era of driverless cars. The first bullet point posited that people would get more work done, because they could work during their commute. That made me take the rest of the list with a grain of salt.
Most of us on council are old enough to remember adults telling us, "When you grow up, you'll have so much leisure time because computers will do all the work." That turned out to be half true. Computers are doing much of the work, and with advances in robotic process automation, they're doing even more. Yet my generation has less free time than our parents did. As technology changes, so do work responsibilities and expectations.
Car sales remain strong as the middle class and modestly paid move farther out to find homes they can afford. Because of wage stagnation on the left side of the bell curve, they won't be able to afford high-tech driverless cars. Our largest employers — UNC and UNC Hospitals — not to mention restaurant and retail businesses and local, state and federal government, have many employees who don't earn much money and will rely on the most cost-effective means of transportation available.
The presentation suggested using parking lots and decks for other purposes because driverless cars would make them moot. When the modestly paid drive their cars in to work because they live beyond regular bus service or work beyond when buses run, they'll need a place to park.
A council member said that a driverless car could drop her at work and she wouldn't need a parking space. But that scenario would double the number of car trips clogging traffic. Recently a research team took up the question of where best to park driverless cars — a central hub or a remote area — to reduce the number of empty car trips.
People could use one driverless car to ride-share to work (names for that practice currently are called "taxi," "Uber," "carpool" or "bus"), but if they don't do that now, why would they just because there is no driver? Those who can afford private vehicles are loath to give up the privacy and convenience of having their own car, driverless or not.
I admit, a lifestyle that did not require making multiple trips during my waking hours sounds so relaxing and is something I aspire to. Whether I achieve that goal won't depend on the technology advancement of driverless cars. In the meantime, we need places to park.
— Nancy Oates