With the new travel ban in effect, the U.S. has moved a step closer to the elitist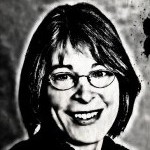 mentality that Donald Trump admires. As of last Thursday night, if you come from one of six Muslim-majority countries — Iran, Libya, Somalia, Sudan, Syria and Yemen — your ability to visit the Land of the Free depends on whom you know.
Travel Ban 2.0, the nepotism version, requires that visitors and refugees alike must have "a close family member" vouch for them. Really close. Forget having an uncle in the business. Uncles and aunts, cousins, grandparents and in-laws aren't good enough. If you are, say, a refugee fleeing a despotic regime, you must stay put unless your parents, spouse or child already live in the U.S. and are willing to take responsibility for you.
Combined with Trump's clean environment ban and his health care ban — no affordable coverage to the aged, the poor, the sick or the 30% of income tax filers who don't hold a conventional full-time job with benefits — the travel ban rounds out a set of amenities for the wealthy and well-connected.
What does this have to do with Chapel Hill, other than that on the whole we skew toward the privileged? The national and state leadership serves as a warning to us on the local level to hold ourselves to a higher standard. I see disquieting signs that we're slipping.
Over the past few years, I've watched the emergence of what I call Tea Party Democrats, people so rigidly progressive that if you show any flexibility you are treated as if you are a scourge on the party. Chapel Hillians who value a clean environment and green building or want to protect those who can least afford it from being flooded out are labeled as anti-growth and called disparaging names. If you want to expand affordable bus service to those who commute to low-wage jobs, or if you want to preserve some debt capacity for benefiting rural residents, you are castigated for getting in the way of perks for the well-to-do.
In Chapel Hill, Democrats make up the majority party, and I'm uneasy when local elected Democrats adopt the vindictiveness that characterizes the majority administration at the state and national level. We are a small enough town that we can revert to the days when local elected officials made decisions in the best interest of the entire town, including those of all races, religions, income levels and political persuasions.
In so doing, we can create a functioning town where you don't have to know somebody to get in.
— Nancy Oates