I have never heard any black Southerners defend the Confederate flag as a symbol of their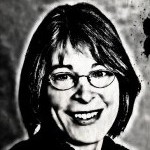 Southern heritage. The heritage defenders seem to be an exclusively white group, often with the "I used to be somebody" mindset of people hanging onto the glory days of their ancestors.
On May 20, a Saturday morning with made-to-be-outside flawless spring weather, several dozen people chose instead to sit indoors and listen to a panel discuss how wearing or displaying the Confederate flag in a public school fits with the First Amendment (freedom of speech) and the Fourteenth (equal protection).
The Chapel Hill-Carrboro NAACP hosted the event, held at Hargraves Community Center, to have a level-headed conversation before some incident ramped up the issue into crisis mode. Panelists were history professor emeritus Reginald Hildebrand, UNC law professor Al Brophy, N.C. ACLU executive director Karen Anderson, and Ronda Taylor Bullock, co-director of Duke University's Cook Center on Social Equity. Their insights opened the audience to different points of view.
Hildebrand said it was impossible to separate the flag from the cause it represented, and while supporters of the flag may not think only of slavery, the Confederacy was founded on the notion that "the negro is not equal to the white man," as Confederate Vice President Alexander Stephens declared in a speech shortly before the Confederate army attacked Fort Sumter to begin the Civil War.
The flag served as a symbol of white defiance of civil rights, Hildebrand said.
Brophy noted that the previous day New Orleans had removed the last of four statues honoring Confederate leaders, and that made him uneasy. "Don't take down statues and check the box that racism is gone," he said. "Change racism through the actions of humble people who are not in charge."
To better understand the rise and fall of the Confederacy, he recommended the 2016 movie Birth of a Nation.
Bullock urged schools to do a better job of teaching students from a young age the history of the Confederacy and what its flag stands for. She said allowing the Confederate flag to be displayed on clothing in schools didn't so much offend students of color as hurt them, even traumatize them. "Are we teaching that happiness belongs to white people, and they get to decide who experiences it?" she asked.
Anderson noted that the 4th Circuit Court ruled that schools can place limits on free speech in dress codes when it causes a disturbance, such as Confederate flag or Malcolm X T-shirts. But she seemed reluctant to broadly ban such messages. She argued for guiding principles, though cautioned: "Do guiding principles open the door or close it?"
The panel facilitator wondered, "How do we reach the people who aren't here but need to be?"
The Chapel Hill Public Library has DVD copies of the 2016 version of Birth of a Nation, a powerful film that puts the Confederate flag in context.
— Nancy Oates