I pay off my credit card debt in full every month. Those in the credit card industry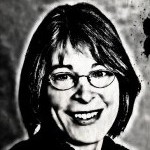 refer to my ilk as "deadbeats" because the credit card company reaps no interest from me, only the 3% fee from merchants. I'm fiscally conservative, and it will take more than name-calling to convince me to pay usury-level interest when, instead, I can use someone else's money for a month for free.
People on the other end of the spectrum make only the minimum payment on their credit card each month. The debt goes on forever while they pay little more than interest only. Their rationale is to ignore paying down the debt because at some point they'll die and the debt will be someone else's problem.
Five Orange County commissioners are in the latter camp, foisting more than a billion dollars of debt interest from the Durham-Orange County Light Rail Transit on taxpayers and their children — and perhaps their grandchildren. The loan already stretches out nearly half a century, and because commissioners say they won't raise taxes to pay overages of DOLRT construction, they will have to refinance to extend the term of the loan and accrue additional interest costs for several years more.
Carrying a large debt load limits what one can do. Holding massive credit card debt prevents you from getting a mortgage to buy a new home or a loan to buy a car. On the county level, that translates into less money for buses that have the flexibility to serve commuters regardless of where housing springs up, and less ability to adapt to changes in transportation technology.
Another theory has emerged as to why the five commissioners voted for DOLRT debt: They believe the federal government won't contribute funding to the project, effectively quashing it. The Trump budget had no additional money for transit projects. Congress countered with a budget that had money for "Small Starts" — Bus Rapid Transit falls under that category — but no money for "New Starts," which is the category DOLRT falls into.
The federal government "scores" every project wanting funding to determine whether it is a worthwhile use of taxpayer money. Because the price is so high and the number of people paying it is so low, the federal government may deem the project a poor risk. Unfortunately, by their "yes" vote for DOLRT, the five commissioners have committed to spending an additional $70 million in engineering costs, on top of the $30 million already paid for studies.
By voting for DOLRT, the five commissioners will be able to tell special interest groups that they supported DOLRT and tell taxpayers the $3.3 billion burden has been reduced to "only" $100 million in unreimbursed expenses.
Debt, used judiciously, can be used as an investment to improve our quality of life. For commissioners to use it as a ploy to enhance their political prospects does a disservice to those they represent.
— Nancy Oates