It didn't take long, after Donald Trump accused Hillary Clinton of gaining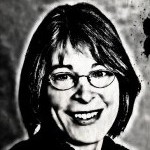 an advantage in the presidential race by playing the Woman Card, for an editorial to circulate on the Internet delineating the advantages of having a Woman Card — like receiving a 25% discount on your salary and paying 10% more for personal care products identical to men's only pink.
Last week the NCAA followed suit, playing a Woman Card in its new Notice of Allegations. Even though the long-running academics and athletics scandal first came to light when a football player's tweets implied he'd received impermissible benefits, the NCAA has cleared the revenue-generating football and men's basketball teams of any untoward involvement, blaming it all on women's basketball, which doesn't make much money for the school or NCAA teams.
Into this atmosphere comes Anne-Marie Slaughter to give the Commencement address to UNC's class of 2016. Slaughter wrote "Why Women Still Can't Have It All," published in The Atlantic in 2012 and ranked as the magazine's most-read article. Chancellor Carol Folt had billed Slaughter as "absolutely magnetic." Her Commencement speech was short, though, so maybe she edited out the riveting parts.
Basically, Slaughter's message to the graduates was: Care is as important as career; career is investing in yourself, and care is investing in others. She proposed that men be allowed to spend more time in caregiver roles, saying that it's time to break the mold of expectations for how men should lead their lives as we have broken the molds for women.
Slaughter's most interesting insight was that despite the importance of caregivers, we pay them on par with what we'd pay someone to walk our dogs or park our cars. Maybe her point was that if we paid caregivers more, then society would begin to see the value of caregiving, and that, along with higher pay, might draw more men into caregiving roles.
I wanted something more inspiring. I'd spent the previous several days talking with people who had graduated decades ago, and some who were set to graduate on Mother's Day. And despite all the differences between those generations, kids today are fighting the same battles I fought when I was their age — the ability to obtain a safe, legal abortion; electing a woman as president; equal pay for equal work — and that the 50th reunion alums fought — for civil rights and against state legislature obstruction to our choices.
We have so much serious work to do that we can't afford to get sidetracked by semantics, excuses and blame. That's true for Town Council as much as for presidential candidates. Flashing a Woman Card won't help. We need to look at the facts and the data and do what needs to be done.
– Nancy Oates