A T-shirt affixed to the wall at the library during the Orange County Rape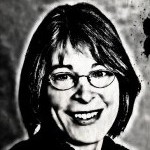 Crisis Center's Shout Out Against Sexual Violence last week read, "Being drunk and wearing skimpy clothes does not equal consent." I wondered how many men don't believe that.
April has been deemed Sexual Violence Awareness Month, and the event last Thursday was one of a handful aiming to break the silence about the pervasive attitude in our society that unwanted advances are somehow the victim's problem. At the Shout Out, women read essays and poetry about their experiences; one person sang a song and another showcased a "sound performance." The open mike section, when all of us sat rooted in our chairs, locked in our own thoughts, demonstrated how strong the need is to break the silence, and how difficult that is to do.
The overall theme celebrated the strength of survivors, but of course, that wouldn't be necessary if they hadn't been subjected to the experiences they had in the first place. You couldn't escape the evening's dark side. The most discouraging aspect, for me, was that the sexist attitudes my generation tried to eradicate through the Women's Movement in the 1970s still plagued young women my daughter's age. Ideas like: It's a woman's job to tame a man; fake a laugh to deflect and reframe an assailant's boorish behavior.
A teenager told of a sexual assault in her shop class that was interrupted when the teacher came in, but not before the girl was hurt. When she reported the assault to school authorities, she was told, "We want everyone here to feel safe — so don't tell anyone what happened to you." The boys weren't punished, but they were told who ratted them out, leaving the young woman vulnerable to new forms of derision.
A college student told a friend about an encounter with a frat boy at a party, and her friend brushed it off with, "Yeah, everyone knows he's creepy."
He's a creep; she pays the price. That's not a transaction any of us should tolerate.
"Everyone knows" turns too easily into "everyone tolerates." Those of us who know what's right and what's wrong need to break our silence.
– Nancy Oates