Thank you to Orange Politics for hosting a reception Friday evening for all the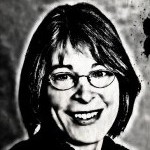 candidates in our rectangle of Chapel Hill, Carrboro, Hillsborough and the Chapel Hill-Carrboro City Schools to meet one another. Perhaps the gratitude comes most strongly from our family and friends who have listened, with eyes glazed, to us go on and on about how to improve things until we finally talked ourselves into running for office. The OP-sponsored meet-and-greet at DSI Comedy Theater gave all of us a chance to air our views with others who also care deeply.
Development decisions figured prominently, especially the Big Three: Ephesus-Fordham, The Edge and Obey Creek. Many candidates agree with the many voters who believe the town needs commercial development, not more apartments. I've heard the town's economic development officer Dwight Bassett say on more than one occasion that businesses want office space where employees can walk to lunch. Yet of the more than 3 million square feet of impervious surface those three projects will generate, about 75% will be apartments.
Developers say they're trying to attract stores and businesses, but can't seem to do it. Granted, retail is changing. More people shop online, and brick-and-mortar stores are much smaller than a generation ago. But non-retail businesses are changing, too, and that opens an opportunity to fill some office space in town.
A decade ago, many businesses turned to offshoring to cut costs and ostensibly enhance convenience. A call center in India, for instance, allowed lower personnel costs, and the time difference extended operating hours well beyond 9-5 in the U.S. But in recent years, cloud has had an impact on business transactions, and many companies are finding that it is more cost-effective to build and manage those IT functions in-house. You'd think businesses would want to site those IT offices near a major university in a town with excellent public schools for their employees' children.
Why not look for companies ripe for such in-house expansion and pitch Chapel Hill?
Maybe that's what Bassett has been trying to do. If so, it might behoove the town to hire a young upstart to assist him, someone conversant in ITO, BPO, SIAM and SaaS and all those other acronyms for functions that mean something to recent business school grads.
Not that Bassett doesn't shine at attracting traditional businesses. But commerce is changing, and the longer you do something one way, the harder it is to shift to a new mode. I should know. I've been struggling to put aside my print newspaper and email to make room for Facebook and Twitter. And after that, there's Instagram, Pintrest, Snapchat and Periscope.
We hear developers tout that "if you don't grow, you die." I'd rather see Chapel Hill evolve to keep our local economy strong, our taxes affordable and our traffic jams to a minimum.
– Nancy Oates