After the Friends of Downtown meeting held last month at Greenbridge condos,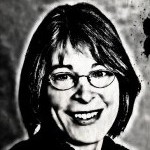 I met a friend for lunch at Roots Bakery, Bistro and Bar that had opened recently on East Franklin Street. I had one of the best meals I've ever eaten since moving to Chapel Hill nearly 20 years ago. Yet during the hour-plus I sat at the table, I noticed only two other groups stop by for lunch.
Similarly, my daughter and I went out for a celebratory lunch a few weeks ago at La Residence on West Rosemary Street that had a lunch special on par cost-wise with a fast-casual place. We had a delicious meal, yet only two other tables were occupied.
A waitress can't survive on a lunch crowd of fewer than a dozen people, much less the restaurant owner. Having more people live downtown benefits the area in many ways, but apparently they don't go out for lunch.
Our downtown merchants can't stay in business without customers. Parking isn't the problem. I found a space immediately in the Wallace Deck and paid $1.50; La Rez covered my parking beneath 140 West.
I'd like to hear from readers who don't go downtown. What keeps you away? And I'd like to hear from downtown merchants about what you think needs to be done to bring more paying customers downtown.
In the meantime, here are some new businesses — or long-standing ones with new offerings — you might want to try:
Mediterranean Market, 414 W. Franklin St., opened by Med Deli owner Jamil Kadoura next door to his restaurant, sells Med Deli-brand olive oil and ingredients used in Jewish and Arab cuisines, as well as spices from Turkey and Iran and Halal meat.
Jasmin Mediterranean Bistro, 100 W. Franklin St., with locations in Raleigh and Cary, offers Lebanese and Greek dishes in the restaurant or catered offsite. Owners Nawwaf Said and Bayan Said have run restaurants in the Triangle for the past 20 years.
Trolly Stop Hot Dogs, 306-B W. Franklin St., opened by Rick Coombs, lets customers choose from five types of hot dogs, one a vegetarian dog, six if you count the hamburger shaped like a hot dog. You select toppings that range from the traditional mustard, slaw, chili and onions to the adventuresome melted cheddar, jalapenos and bacon bits.
Roots Bakery, Bistro and Bar, 161 E. Franklin St., melds Central American flavors with Southern cuisine. Owners Turtle Harrison, Rolando Ordonez Ramos and Juan Jose Ordonez serve breakfast, lunch and dinner, opening at 7 a.m. and closing only after the last customer leaves.
On Thursdays and Fridays from noon to 2 p.m., La Residence, 202 W. Rosemary St., serves crepes, $8 apiece, either savory or sweet varieties. Park in the underground lot at 140 West and ask your server for a chit to pay for parking.
This summer, treat yourself to lunch downtown, and make sure these new places last until the crowds return in the fall.
– Nancy Oates