Last week, the mayors of Chapel Hill and Carrboro held a press conference to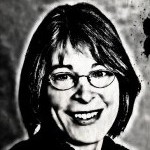 wring their hands over the affordable housing crisis wrought by owner/investors of workforce apartment complexes no longer accepting Section 8 vouchers because those owner/investors realized they could install granite countertops and double the rent.
While the mayors were pleading with those investor groups to have a heart and save some affordable units, Realtor and former chair of the Chapel Hill-Carrboro Chamber of Commerce Mark Zimmerman was penning his own exhortation, to individual homeowners to renovate or "redevelop" their homes in order to raise the price of residential real estate.
The mayors want a diverse community that has room for people of all income levels. The former chair of the chamber representing both towns wants to keep real estate prices high so the towns reap more property tax revenue.
While we don't know yet what strategy the mayors have in mind for ensuring that modestly paid residents aren't forced out of our little burgs, I fear their efforts will be undermined if the 1,300-plus Chamber members and the 500-plus real estate agents work to further Zimmerman's goals.
Home prices in Chapel Hill have leveled off this year, while prices have increased in surrounding towns. Traditionally, Chapel Hill's excellent schools, quaint village atmosphere and liberal-minded views of community members looking out for one another brought people to town. Folks were willing to pay more to be part of what makes our community special.
Zimmerman notes that prospective buyers may no longer see the value of living in Chapel Hill. He believes home buyers want only big, new houses with granite countertops. Perhaps that's true for restless high-income buyers or executives stopping here temporarily on their way up the career ladder. If so, they can find their dream homes in Durham, Chatham County and towns in Wake County for less. Renovating an older home in Chapel Hill and raising the price won't make us competitive with surrounding towns unless the town of Chapel Hill itself is a draw.
Chapel Hill used to attract people looking not so much for a house but a home. Our town had and still does have a supply of solidly built older homes, functional rather than fancy, affordable to people who chose careers based on priorities other than high pay. And we have a number of residents who don't believe that quality inventory should be replaced with houses and high-rises sheathed in particle board, constructed of products designed to be replaced frequently, and built by developers who sanction cutting corners to boost their profit margin.
Home buyers can get granite countertops anywhere. An inclusive, caring community that provides a top-notch education to all children is far more rare. Do we want to give that up?
– Nancy Oates