I couldn't help but wince when council members began their remarks at the May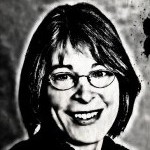 19 Town Council meeting after nearly a dozen community members made impassioned pleas for money to support affordable housing. One organization played a 9-minute video of interviews with people who had benefited from affordable housing programs in Chapel Hill, perhaps assuming some council members didn't believe that these people truly exist. Which is not a far-fetched assumption given the way a majority of council voted on recent development projects that directly affect the affordability of housing in town.
Council members are in the midst of tweaking the town manager's proposed budget for fiscal year 2015, which starts July 1, 2014. Donna Bell, who adopted a let-them-eat-cake attitude toward those of modest means throughout the Ephesus-Fordham redevelopment process, started off the council comment period by suggesting that money for affordable housing be found in the budget by not paying anything toward the town's OPEB liability. OPEB is the amount the town has to pay retired employees for pensions and health coverage. Though town manager Roger Stancil has made some changes in what new hires can expect when they retire, which has reduced the OPEB liability by millions, the town still has an obligation of about $60 million.
The next few council members who spoke agreed to jettison paying down our OPEB liability. After all, even such a large unfunded liability will take years to make the town go belly up, long after current council members have stepped down. Or most of them, anyhow. (Let's hope they take a more responsible approach to planning for their own retirement than they do for the town employees they represent.)
What made the comments from council members so painful to listen to was that the most ardent hand-wringing came from council members who had voted against structuring the Ephesus-Fordham redevelopment plan to press developers for affordable housing.
Most council members seemed eager to give the public the impression they supported affordable housing. And in their vision of themselves, I think they do. But they're not making the connection between their votes and the unintended consequences that result. Just as a budget has finite boundaries – if you add to one category, you must cut from another – so, too, is the housing supply in a town constricted by a rural buffer guarding its border. If you make room for developers to create high-rent units, you have less real estate left for housing the rest of us can afford.
Rather than scramble to find the least vocal group from which to take funds and redirecting them to affordable housing, council could ease the pressure on themselves and the rest of us taxpayers by thinking through the consequences of their votes before they make them.
– Nancy Oates