What are the chances that a lottery ticket you buy might change your life? Not good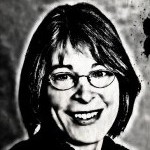 odds. But here's something you can do that likely could change your life and everyone's around you.
Go to the polls and vote.
Tuesday, May 6, is primary day in Orange County. The candidates we elect will make decisions on how our tax dollars are spent (and will we have to pay more), how safe our community will be and how efficiently justice is meted out, what becomes law in the state and how those laws are interpreted and implemented.
In the primary, we'll vote for senator, at least one county commissioner, register of deeds, sheriff and N.C. Supreme Court associate judge. Some ballots also have U.S. House of Representative and county school board candidates.
View the sample ballot for your precinct here: http://www.co.orange.nc.us/elect/SampleBallot.asp. Find your voting precinct, then click on your party affiliation (R=Republican, L=Libertarian, D=Democrat, U=Unaffiliated). You'll see your candidate options. If you haven't done your research yet, you're getting close to deadline. Think about your choices, about what the community might look like if your candidates win and lead us into the future. Then make time to go to the polls and VOTE.
Polls open at 6:30 a.m. on Tuesday, May 6, and close at 7:30 p.m. Don't wait until the last minute. Your vote counts.
– Nancy Oates