Business investors have figured it out before some of the rest of us: Chapel Hill is a nice place to visit, but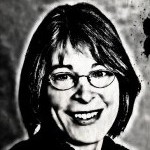 you wouldn't want to live here.
When Town Council meets next on Wednesday (the regular Monday night meeting has been shifted due to the Martin Luther King Jr. holiday), members will consider a new upscale hotel proposed for a 1.7-acre parcel next to The Ballet School, on1609 E. Franklin St. The developer, HPW Properties, has proposed a five-story, 110-bed hotel.
In October, council approved a 112-room hotel on the edge of Southern Village. And in recent years we've welcomed the arrival of Aloft, near 54 East; The Franklin Hotel downtown; The Siena, a little farther east on Franklin. And all of those are in addition to The Sheraton, The Carolina Inn, Courtyard Marriott, Chapel Hill University Inn, Days Inn, Quality Inn and Residence Inn.
HPW Properties assured the Community Design Commission that a demand for another upscale hotel existed in Chapel Hill. If that's the case, what brings people to Chapel Hill to spend the night? Sporting events on campus and the occasional wedding, but other than that?
And more important, are those hotel guests riding our buses and using our library for free?
— Nancy Oates