Town Council members spoke as one voice at Monday night's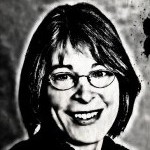 meeting to make sure Chapel Hill taxpayers who want to park won't be taken for a ride.
UNC will start charging employees for its park-and-ride lots come August, forcing Chapel Hill to keep pace. After all, if commuters have a choice between a $2-a-day lot and a free one, of course they'll fill up the free one first. And because non-UNC employees don't have the option of using a UNC lot even if they pay for the space, non-UNC commuters would be at a disadvantage, parking-wise.
The town operates four park-and-ride lots – Eubanks Road, Southern Village, Jones Ferry Road and Carrboro Plaza – accommodating a total of 1,238 spaces. (An additional hitch: The Carrboro Plaza spaces are leased from private owners who said they would not renew the town's lease if the town charges for parking. Town staff have enlisted the help of Carrboro's board of aldermen to resolve the conflict.)
Triangle Transit Authority buses also use the lots to pick up and drop off passengers commuting to Raleigh and Durham. Ed Harrison, who serves on the TTA board of trustees as well as the Transportation Advisory Committee and the Public Transit Committee, noted that the TTA was concerned that requiring its customers to pay for parking in the lots would discourage ridership. A robust discussion of who should pay for parking commenced.
If the town does not charge for parking, non-UNC commuters are punished. If the town does charge for parking, those who make the commitment to use mass transit are penalized. Cost-conscious commuters, already bearing the inconvenience of arranging their lives around bus schedules, would pay for both a bus ticket and a parking pass. Asking Chapel Hill residents who ride the TTA to leave their cars at home and take a town bus to the lot to catch a TTA bus would leach even more discretionary time from their lives. Should TTA customers and Chapel Hill taxpayers receive free parking passes? Mass transit riders save money on gas and potentially more expensive parking in their destination towns of Raleigh or Durham; should Chapel Hill taxpayers subsidize them?
All roads of logic led back to the fact that the TTA seemed to be the one entity getting a free ride. Interim transit director Brian Litchfield, who led the presentation, agreed to ask the TTA to make a contribution to the cost of operating the park-and-ride lots.
Council will take up the matter again at its next business meeting, April 10.
– Nancy Oates