Good thing I got my very own set of Bananagram tiles for Christmas this year.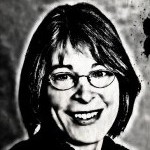 Looks like that's what I'll be doing New Year's Eve, unless I want to leave Chapel Hill to celebrate. Perhaps befitting a college town, Chapel Hill has no New Year's Eve events other than going to a bar.
Ever since I moved to Chapel Hill, I've spent New Year's Eve at home, playing games with the kids. We'd make chex mix and play Battleship, Chinese checkers and blackjack (it taught them to add and subtract in their head) when they were young, and Yahtzee, Scrabble and Quiddler in later years. One year we tried playing 24, but my son who, I swear, could calculate the square root of your phone number in a matter of seconds, won every round instantly, so the rest of us turned over the Scrabble tiles and surreptitiously started a round of Bananagram on the side.
At midnight, we'd turn on the TV to watch the ball drop in Times Square, and we'd toast the New Year with sparkling white grape juice. We'd yell "Happy New Year!" out the door, pull some poppers and, weather permitting, run around the yard with some sparklers left over from Fourth of July. Then we'd turn out the lights and go to bed.
Now the kids are grown, and the lead-in to the ball drop reminds me I'm counting down the number of years I have left on this planet. I wanted to do something different this year. I googled to find what's out there to do and came up empty. Durham and Raleigh had things going on, but not Chapel Hill.
So a question for those of you who have lives: What do you do on New Year's Eve in Chapel Hill? Is it as much fun as Bananagram and chex mix?
– Nancy Oates