Maybe because I'm a rule follower I don't get the appeal of appealing the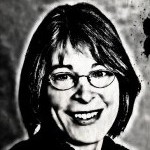 permanent injunction issued Aug. 2 against Chapel Hill's towing and cell phone ordinances. But last Wednesday, in a special Town Council meeting called before the Sept. 4 deadline to appeal, six of nine council members voted to file an appeal for both the towing and cell phone ordinances. (Penny Rich explained that they are treated as a package because George King, owner of George's Towing, bundled them that way in his lawsuit against the town.)
Rich joined Mayor Mark Kleinschmidt, Ed Harrison, Jim Ward, Gene Pease and Donna Bell in voting for the appeal that on the surface looked like a move solely to protect council's collective ego – a "we're not gonna let a tow truck operator tell us what we can and can't do" sort of thing.
But the mayor explained it differently.
"I supported the appeal because of the likelihood of getting answers to larger policy questions related to the scope of municipal authority," Kleinschmidt said. "There is no significant workload or cost associated with getting answers to these kinds of questions and would not only benefit us, but also other communities across the state."
Not that town attorney Ralph Karpinos has a lot of extra time on his hands, what with the lawsuit from the Sanitation Two and potential lawsuits from neighbors-against-growth groups that have learned council caves at the threat of well-off residents threatening legal action.
Side carnage of the town losing the lawsuit is that other municipalities now know definitively the limits of their authority to pass ordinances that interfere with commerce or go beyond state laws. The town made this mess, and I give Kleinschmidt credit for trying to clean it up.
But I give Lee Storrow even more credit. He, Matt Czajkowski and Laurin Eastom voted not to appeal. Storrow surprised everyone, because he had voted for the cell phone ordinance in the first place. But this time around, he considered the big picture.
"I knew that this was an open legal question, and that it is the role of the judicial branch to define our municipal authority in this instance," Storrow said. "One we got a ruling from the Superior Court that we did not have municipal authority, I thought not appealing the case was the responsible thing to do.
"We have major challenges facing us over the next year, and I don't think it's a good use of staff time and resources to appeal the case now that we've been provided with legal insight."
George's Towing has added signs to make the consequences of illegal parking clear. He aggressively does what business owners have hired him to do. Now it's up to the rest of us to follow the rules.
On a completely unrelated note: Penny Rich and I, who rarely find ourselves on the same side of any issue, do support the same presidential candidate. We waited in line together to pick up our convention credentials, and it took longer than I expected. She graciously saved my place while I left to add more quarters to my parking meter. Congress could learn from such civility.
– Nancy Oates