The IFC has a Good Neighbor Plan and a lease for its Homestead Road facility. And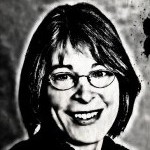 Lee Storrow came into his own at last night's Town Council meeting, standing up tentatively but tenaciously for certain safeguards to be added into each document.
Homestead Road neighbors have held IFC's toes to the fire throughout the process of approving what started out as a transitional housing facility, then grew into an emergency shelter as well. One point of contention in crafting a Good Neighbor Plan was whether IFC could change the terms without council's blessing. IFC executive director Chris Moran stressed that any proposed changes would be brought back before council; that was implied in the wording, he said. Storrow said, in effect, spell out in the document "for approval" by council.
Similarly, Storrow wanted to make sure the Community House Advisory Committee would not disband, leaving no mechanism for resolving future complaints. He pressed for specific language in the Good Neighbor Plan that said the CHAC would continue to meet throughout the term of the lease.
Donna Bell disagreed. In her best social work voice, she said she didn't want the document to lock in a programmatic solution by requiring a committee to meet when there was no need for it to meet. Storrow softened his stance, dropping a set schedule for the meetings, but insisted, cushioned by ample verbiage, that the document codify the existence of CHAC as the problem-solving mechanism. He prevailed in both instances.
When it came to the lease, Matt Czajkowski suggested including a time frame for IFC to vacate the Rosemary Street building. In the course of the discussion that evening, it became apparent that though the town presumed moving the shelter to Homestead Road would clear the problem off Rosemary Street, IFC planned to make the current shelter into an admissions office for shelter applicants. So the Homestead Road neighbors would lose its peace of mind, and the downtown merchants and customers would continue to be plagued by problems from shelter guests.
Jim Ward sided with Czajkowski, saying that the town needed to "apply nurturing pressure" to the IFC to move on and allow other uses for that property. Unfortunately, Ward and Czajkowski were the only two on the dais in favor of that tough love, and the measure failed. The lease that finally passed has no provision for the IFC to do anything other than business as usual on Rosemary Street.
– Nancy Oates