Tonight's Town Council meeting includes several interesting nuggets, not the least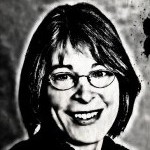 of which is a proposal to extend the taxpayer-financed elections program, known as Voter Owned Elections, set to expire on July 1, 2012.
VOE, which the General Assembly signed into law in 2007, authorizes the town to give taxpayer-generated revenue to candidates running for Town Council and mayor to fund their campaigns, providing they stay within a set spending limit. If candidates not accepting VOE money raise funds above a threshold level, the town would give the VOE candidates additional money in the form of Rescue Funds. In 2011, the U.S. Supreme Court declared Rescue Funds illegal, and Chapel Hill VOE candidates did not receive any Rescue Funds.
Chapel Hill made VOE available in the 2009 and 2011 elections. In 2009, one mayoral candidate of the four opted for VOE, as did one council candidate out of eight total. In 2011, none of the mayoral candidates used VOE, and two of the nine council candidates did.
The idea behind VOE is that people without a lot of money or without the time or talent to raise money would not be at a disadvantage in the campaign. That sounds laudable in theory but was shot down in practice when special-interest PACs were allowed to contribute unlimited funds to a VOE candidate's campaign, making a mockery of the VOE's intent.
So, on the same night that council is approving, by way of items on the Consent Agenda, scaled back allocations to some established public service projects, council is considering allocating taxpayer funding for elections. Given that PAC funding can cover the cost of direct mail and other forms of advertising, expenses to the candidate are minimal. Really, what does it cost to open a Twitter account? In Chapel Hill, that leaves only the expense of taking Sierra Club members to lunch (has anyone ever won in Chapel Hill without the Sierra Club's endorsement?) or dropping off bagels at its monthly meetings.
Taxpayers have higher priorities on how the town should spend our money than buying campaign signs for local politicians.
– Nancy Oates