What better circumstances, if you're a developer wanting to build an 85-unit apartment building,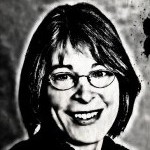 than to have the town change the ordinance, a week before your presentation, effectively limiting the housing supply of your target market in a neighborhood a few blocks away.
No wonder the developers, known only as "Shortbread Lofts LLC," who have been planning this seven-story mixed-use project for a good six years, feel now the time is ripe to break ground. The developers go before Town Council tonight to request zoning of the 1.4-acre site at 333 W. Rosemary St. be bumped up a notch from Town Center-2 to Town Center-3 conditional. The developers also are asking for a special use permit to raze the 22 apartments currently on the site and build the 144,290 square feet of floor space that includes 3,560 square feet of ground-floor commercial space and make room for 121 parking spaces.
More good luck: The planning board has given the project its blessing. And the developers have precedent on their side. Town Council approved the much taller Greenbridge and 140 West projects. The apartments will be market rate in a range of sizes and prices. The plan's energy-efficient features show nothing more exotic than solar panels for hot water and a tankless hot water system as back-up. The material submitted by the developers does not indicate that they expect the town to kick in any money to mitigate the developers' risk or to clean up any toxic waste from the site. (How much is the 140 West bill up to now?)
And after last week's 5-hour, 22-minute marathon, and public hearings for another construction project and a concept plan review also on the agenda, council members may be very focused in their comments and questions. (The other public hearings pertain to the Hultquist IP Office Building in Meadowmont – a Master Land Use Plan Modification and special use permit – and a concept plan review for the Arc of Orange County Apartments in Meadowmont.)
What could possibly go wrong?
– Nancy Oates