Tonight Dr. Bill Roper, CEO of UNC Health Care System, and Brad Wilson,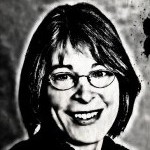 CEO of Blue Cross Blue Shield North Carolina, will unveil plans for a new clinic that they expect will provide better patient care and reduce health-care costs. They'll give their presentation at 6 p.m. in Town Council Chambers at Town Hall. No charge, of course. The talk also will be aired live on Channel 18 and via video streaming on the town's website, for those of us who are couch or desk potatoes.
The planned clinic, Carolina Advanced Health, targets adults with chronic medical conditions. The idea is that all facets of a patient's care will be in one building, making it easier for doctors to share information with one another about patients. The body's systems work collaboratively; why can't the system of practitioners?
A common scenario, one that many of us may deal with in coming years: To reduce stress on your heart, your cardiologist prescribes a diuretic; it prevents excess fluid from building up that the heart has to work harder to move around. The diuretic stresses your kidneys, because now they don't have enough fluid to flush the toxins from your system. You end up with a kidney infection and to be rehydrated in the hospital in case rehydration throws you into congestive heart failure. Maybe if your cardiologist and renal specialist could communicate more conveniently, you could avoid the hospital stay.
What worries me more is that Chapel Hill has no place for the working class and poor new to Chapel Hill to receive non-emergency medical care. Granted, you could make the argument that no working class or poor people can afford to move to Chapel Hill, so this is a non-issue. But what about the people who are here and become poor, such as those of us who have recently cleaned out our bank accounts to pay property taxes or who have been the victim of job creators laying workers off to keep shareholders happy?
I grew up in a town that has a free health clinic, and I took it for granted. Last fall, when I looked around Chapel Hill and Carrboro to find a home for my mom's rehabilitative equipment, no health care service had use for them. If you are poor and need a walker, Medicare or Medicaid will pay for a new one. If you can't get on Medicare or Medicaid, you're out of luck.
In Chapel Hill, our taxes take care of the vibrant and the wealthy: We have free buses and free art, and those who can afford hands-free cell phones or can be legally married will be exempt from a proposed law banning driving and phoning. I hope the CH2020 visioning process has a more inclusive view.
— Nancy Oates