Last week's council meeting set a record for speed, and last night's meeting, with its short,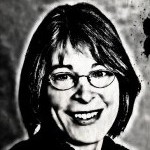 noncontroversial agenda, had the makings of a two-peat. Then right before the Carolina North update, it was as if council members checked their tweets as one and learned that Game 6 of the World Series had been postponed a day because of rain. And all of a sudden, they had the whole night free.
I hope that candidates for Town Council not already on the dais – grasshoppers, I believe Donna Bell calls them – were watching last night, and thinking hard about just how many how many hours of their lives they want to devote to watching PowerPoint presentations. (Sally Greene was lucky to be absent due to a work commitment.) Town manager Roger Stancil and the UNC team, led by Bruce Runberg, associate vice chancellor for facilities planning and construction, and architect Anna Wu, director of facilities planning, presented a classic.
In among the eye-glazing details of the color-coded maps and graphics, alert council members picked up on an important nuance. In the final rush of approving the development agreement with UNC nearly three years ago, council members were assured that they weren't approving the details of the plan. Those would evolve along the way, with plenty of public input and council scrutiny. But the plans presented last night gave the appearance of a done deal, and council members spoke up.
Poor communication was one issue. Work on the ductbank had commenced over the summer, taking residents by surprise. Then there was a Forest Management walkabout on the property recently that Jim Ward would have invited himself to, had he known about it. The event was open to the public, one of the UNC team members said, and had been posted on UNC's website. Ward, evidently familiar with the thousands of pages on the UNC website, asked to be sent a link to the Forest Management page.
Matt Czajkowski asked how long the Pumpkin Loop Trail would be "temporarily" closed, and Wu deftly sidestepped the question. He pushed back, and asked that she send council her best guesstimate.
Council members didn't object to UNC's plans outright. In fact, many aspects of the plan pleased them. But they had entered into the agreement with the understanding that the public would have input along the way, and that the council could vote up or down. We applaud their leadership in holding UNC to its end of the bargain.
– Nancy Oates