One year for Christmas my children got me a bumper sticker that read, "Hang up and drive," so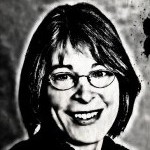 tired were they of hearing me mutter that phrase to other drivers making airhead moves while talking on the phone. In April, Penny Rich proposed a ban on cell phone use while driving on town roads. (The town has no jurisdiction over state roads, which includes many of the main drags through town.) Council decided to wait to see what state legislators would do with similar bills on their agenda. But the state didn't take any action.
Now former mayor pro tem Joe Capowski is pushing for the issue to be taken up by the town. Capowski witnessed a pedestrian hit by a car whose driver may or may not have been on the phone. (Capowski said she was; the driver and her lawyer say he's wrong.)
Much as we would love to see "Hang up and drive" become a reality, we sadly must agree with the Chapel Hill police chief who said such a law would be unenforceable. Still, we're looking forward to a public comment period to see whether anyone driving an SUV supports a ban.
Also on tap for tonight's season opener:
 The town received a $13,062 grant that would cover 80 percent of the cost of putting recyclable receptacles downtown. The town must kick in an additional $2,613. We're pleased that the town might take this small step to live its purported values, especially at such a bargain price. No indication of how many recycling containers the $15,675 program will afford.
 In April, council approved total-body-wrap ads on buses, turning buses into mobile billboards using all colors and fonts, unlike the sign ordinance council passed that won't allow store logos or colors. The town is asking for a budget increase of $110,054 to wrap the buses and expects to receive $150,000 in revenue from advertisers.
 Town staff are recommending that an ordinance be changed to allow the Ronald McDonald House to expand beyond 40 families. No upper limit has been set in the draft ordinance up for review.
 Mayor Mark Kleinschmidt will submit a petition objecting to "Defense of Marriage" bills in the state House and Senate that would amend the state constitution to prohibit same-sex couples from marrying. Marriage between different-sex couples doesn't seem to have worked out particularly well, and the government trying to protect same-sex couples from committing similar follies seems intrusive and patronizing. Lobbyists representing the interests of divorce lawyers should be able to halt those bills forthwith.
– Nancy Oates