An article in Sunday's News & Observer mentioned that the Triangle doesn't have enough shelter beds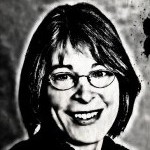 to accommodate all the registered sex offenders who are homeless. Once the IFC men's shelter moves to Homestead Road, Chapel Hill washes it hands of the problem. The proposed shelter site is too close to a preschool and public park where children play to allow homeless registered sex offenders to go there, even on white flag nights, much less for transitional housing help.
Yet another example of how our town that would like to be known for its liberal values shows its true colors.
Several Town Council meetings ago, Matt Czajkowski asked how many homeless men the shelter needed to serve. Penny Rich claimed that the IFC could not be expected to know. Many of the homeless preferred to live under bridges and in the woods north of I-40, she said. By her reckoning, homelessness was a lifestyle choice. But registered sex offenders who do not choose the homeless lifestyle do not have a place to stay or even a place to go to be transported to a shelter run by more compassionate towns nearby.
Who could blame us for shrugging off our responsibility? For those of us who have children or were once children ourselves, the idea of sex offenders gives us an icky feeling. We would prefer they live somewhere else.
Yet the humane and responsible course would be to establish a separate homeless shelter for registered sex offenders, and tie that to the approval of relocating the IFC shelter. IFC and the town needn't look far – the current shelter spot at 100 W. Rosemary is not near any parks or schools and can legally accept registered sex offenders. And it has enough beds to accept overflow from other parts of the Triangle. Rather than shrug off the problem of homeless sex offenders with a Not In My Backyard attitude, Chapel Hill could be part of a compassionate solution.
For a short video on the problem of where to shelter registered sex offenders, visit:
http://abettersite.org/SexOffendersatShelter.aspx.
– Nancy Oates