Randy Kabrick, OWASA's board chair, may have thought that the upside of sitting through four hours of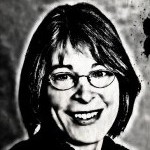 a Town Council meeting before he had to give his report Monday night might work in his favor. Council members might be too worn out to pay much attention. He could run through his PowerPoint slides and be home before midnight.
But tired as they were, council members didn't slack off. Kabrick hadn't gotten through the first slide before the first question came in, from Jim Ward, followed by Sally Greene, then Penny Rich.
Council members' concerns seemed to center on OWASA's practice of buying water from neighboring jurisdictions during anything short of a drought. Would residents get lax and resume their profligate water use of before the 2001 drought, and would OWASA be purchasing water that was not up to the quality we are used to?
Kabrick assured council that OWASA was continuing its efforts to educate consumers about conservation. "Conservation is the low-hanging fruit to increase our water supply," he said. But residents have already changed their water-use habits with conservation in mind and reduced water use by 25 percent since the last drought. Future conservation efforts won't yield such a dramatic reduction because, "you can't get more blood from that turnip," Kabrick said.
Buying water is more cost-effective than developing a new water source, and OWASA's charter requires it to operate at the lowest cost possible while still maintaining service and supply. The plan allows OWASA to buy water to cover temporary shortages, such as when equipment breaks down, rather than declaring a water supply shortage first, which would require residents to forgo watering lawns and washing cars until the temporary emergency was over.
As for OWASA accepting sub-standard quality water, public affairs director Greg Feller wrote in a follow-up e-mail that he "[couldn't] imagine a utility buying or selling water if it did not meet the Federal Safe Drinking Water Act standards." (A little too p.r. occluded to be truly refreshing for my taste.) But Kabrick explained to council Monday night that the state is moving toward regional, river-basin water supply management. Rather than all jurisdictions sinking to the lowest common denominator of quality, the state was pressuring all areas to rise to the highest standard.
As the clock hands edged ever closer to midnight, Kabrick launched into an explanation of how regional allocation and demand regulations could avoid the sort of water wars that plagued Atlanta in recent years.
"We have an allocation of water, and we have to live within our water budget," he said. "Running out of water is not an option."
— Nancy Oates