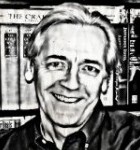 If you had to decide between parking on a side street for free or paying $450 for a spot nearer the office, which would you choose?
I know what my decision would be. And I believe it's the same as a bunch of UNC workers who seem to have chosen to park on the streets of Colonial Heights along Williams Circle and Bradley Road.
Mike Collins, a Colonial Heights resident, petitioned the Town Council on Monday night to have the town Traffic Engineering Department work with residents to see about regulating parking in the neighborhood. A residential parking permit program was put in place in a neighborhood right across the street from where Collins lives, but that only forced parkers to migrate to his streets.
Collins believes UNC workers are lining the streets with their cars in order to walk to their jobs at nearby university facilities. And that's not surprising. The cost of a parking permit for a UNC worker is based on how much that worker earns, but it can be hefty — $457 a year for someone making between $25,000 and $50,000 a year. Make even more, and your parking permit can cost as much as $575 a year. In a tight economy, that might inspire some workers to park on a side street in order to make ends meet.
Collins told the council the parking narrows the street so much that a regular city bus at times has to squeeze through. The parked cars can obstruct a motorist's view of oncoming traffic and, more importantly, pedestrians. There are no sidewalks in the neighborhood, so walking in the street is the rule. That is a danger that could end badly.
Collins worries that the problem will worsen as work on nearby Carolina North progresses.
More likely is that parking permits will push the problem down to unregulated streets in the Elkins Hills neighborhood. Because if I'm looking at saving $450 a year by strolling an extra block or two, I know I'd be getting out my walking shoes.
Then again, why doesn't the town encourage the university to stop gouging its employees. I know, I know — it's just part of a strategy by the university to encourage its workers to stop driving to work. But all that seems to be doing is dumping UNC's parking problems on the town and making some neighborhoods more dangerous.
–Don Evans