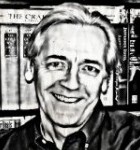 The biggest roadblock to a townwide ban on motorists using cell phones while driving seems to be the issue of enforcement.
The Town Council learned Monday night that any cell phone law it passed would be very difficult to enforce. It's not just that an officer would have to see someone using a cell phone while that person swerved or crossed the center line. Anyone who was stopped for suspicion of using a cell phone would just claim to have been calling 911 or trying to report an emergency. And officers can't just charge someone they've stopped who happens to have a cell phone in the car – it's not like having an open alcohol container on board.
Also, campus enforcement would be tricky. But there you'd find more students walking while distracted than driving while distracted.
I agree with Council Member Jim Ward that a statewide public awareness campaign should be the next step to take.
Six states and the District of Columbia prohibit drivers from using hand-held phones. But as Arthur Goodwin, senior research associate with the UNC Highway Safety Research Center, pointed out at the meeting, the real danger comes from what he called "cognitive distraction." In other words, it's not so much driving one-handed while holding a cell phone in the other that's causing people to drive erratically as it is their brains focusing on the phone conversation rather than their 2-ton machine while hurtling down the road.
Bottom line: Let's engage those brains to reduce the number of "distracted" drivers. It's pretty dumb to drive a 2-ton vehicle without applying all your faculties to operating that vehicle safely. And it's very difficult to legislate against stupidity. So let's take the slow approach and educate rather than legislate.
–Don Evans