I read about UNC wrestling coach C.D. Mock getting fired recently over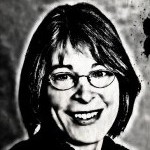 comments he made in his personal blog, and Town Council came to mind.
Mock's son, a student at the University of Tennessee, had been accused of sexual assault in an incident that centered on whether sex had been consensual. Mock, in coming to his son's defense, disparaged the "Yes Means Yes" campaign that has replaced "No Means No" at many universities, including UNC. Rather than have sexual assault hinge on whether one of the partners said "no," intercourse can proceed legitimately only if both partners say "yes."
The difference is subtle but important. Because when saying "no" is too uncomfortable, even when you are screaming "no" in your head and heart, the default mode is to remain silent.
Town Council doesn't have the option of remaining silent in uncomfortable situations. Sometimes saying "no" can be extraordinarily difficult, far harder than not saying "yes." Saying "no" can be more difficult still when you have a relationship or connection with the other party. What are the expectations? The personal responsibility? The implied agreement? What are the consequences of disappointing the other party? Of changing your mind? What constitutes a valid reason? Do you need a valid reason?
Think how much easier it is to say "no" to a telemarketer than to someone you've interacted with and shared information with in moving toward a transaction.
Town Council members show signs of this stress during votes on whether to approve developments. Obey Creek is a case in point.
Young Ben Perry took the lead in presenting the developers' plan, until council members started asking tough questions. At those points, his father, Roger Perry, stood up and leveled a "don't make me stop the car" glare at council members, who then clammed up. Who knew what, if any, threat existed, but council members apparently felt one and acted as if they no longer had the right to say "no."
Council approved Perry's mammoth plan, rather than consider either of two smaller plans that would net the same revenue for the town and greatly reduce traffic jams. The vote was 7-1; thank you, Ed Harrison for your resolve to represent the best interests of constituents.
The following week, The Edge developers came back before council. Adam Golden was spokesman for the developers, and his boyish demeanor was nowhere near as imposing as Roger Perry's. And The Edge is the only project currently before council that Golden represents. Council members pushed back on aspects of The Edge that had not troubled them when similar issues appeared in Obey Creek.
Perhaps council was simply reacting to community outrage over the Obey Creek vote and had nothing to do with Golden's lack of scowling and growling. But for me, it underscored how badly we need council members who have the strength to say "no," even when it's difficult to do.
– Nancy Oates