Someone needs to cut up Town Council's credit card.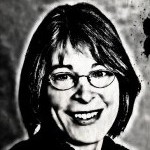 In recent weeks, our new town manager has been educating council on various aspects of the budget. In our work sessions, he has set the expectation that we will need to authorize a tax increase to cover the cost of all the things we want to provide to residents. Voters already approved a tax increase for a $10 million bond to be used to increase the amount of affordable housing in town. For years, we've saved money by patching potholes instead of repaving streets, and the wear is beginning to show. We need to pay for new buses to replace those wearing out and breaking down. And the town manager would like to include a pay raise for town employees.
On top of that, we need to pay for a new municipal services center, deal with the coal ash on the site of the current police station and add another layer to the Wallace Parking Deck on E. Rosemary Street.
So when council was asked to consider contributing to the capital campaigns of various nonprofits — $125,000 in all — I figured the proposal would be tabled for a year. No other municipality makes capital campaign contributions, and with good reason. Towns are not philanthropic organizations.
I was taken aback to see several council members giving a thumbs-up to this idea.
An organization that gives out large grants has a bevy of professional fundraisers, a communications and marketing staff and a long list of deep-pocket donors to provide the source of the money disbursed.
A town has only its beleaguered taxpayers.
Council members routinely bemoan how expensive it is to live in Chapel Hill. But I wonder whether council members (other than myself) have the "lived experience" of sticking to a tight budget personally out of necessity.
We frequently hear from organizations who make financial requests from the town frame their asks as "for the price of a couple of lattes a month, …" perhaps unaware of the number of residents who don't have room in their budget for gourmet beverages because for the cost of a latte they could prepare dinner for a family of four. (Ask me for my recipes.)
When we talk about wanting Chapel Hill to be "a place for everyone," we need to remember those in modest income brackets who this past year saw their income taxes go up thousands of dollars to pay for the tax cuts that their wealthier counterparts enjoyed. (Not that I'm bitter; just looking for transparency.)
Though we are well-meaning, we on Town Council have maxed out the discretionary funds of the middle class. When nonprofits look to us for money for their big-ticket items, we could instead give them a list of foundations and grant providers who have the resources our taxpayers can't provide.
— Nancy Oates