The Red Cross thinks of everything. After UNC opened the Friday Center on Saturday to Hurricane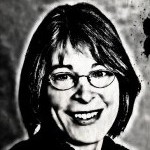 Florence victims seeking shelter, the Red Cross swooped in, and with the practiced precision of a military operation, set up camp to welcome people who may have left home in a panic with nothing more than the clothes they were wearing and maybe a cell phone.
Volunteers set up cots, each with a plastic-wrapped fluffy white blanket with the trademarked red cross, turning banquet halls into dormitories and break-out conference rooms into medical clinics. A truck pulled up with mobile outdoor showers, and another was on its way with handicap accessible shower stalls. Another truck had pet cages, because pets weren't allowed indoors, and a veterinarian checked animals for injuries.
The Red Cross had arranged for meal preparation, pallets of bottled water and diapers, Swahili translators and sign language interpreters. Police provided security and a therapy dog, and despite guests arriving worried, exhausted and at the end of their ropes, the only thing that broke out were some chess games.
Within 24 hours, the Friday Center had registered and welcomed about 170 guests, and a caravan of buses with some 200 more folks was on its way Sunday afternoon. Hurricane Florence had moved on, but the crisis was far from over. Rivers had yet to crest, and people still were fleeing homes ahead of floodwaters.
At this point, no one knows how long shelter guests will stay. Understandably, they are anxious to go home, to make sure their home is still there and to assess the damage. Maybe in a few days they would appreciate access to the bookmobile or people to help fill out forms for insurance claims or FEMA aid. Right now, the Red Cross is focusing on basic needs, and one that has become apparent is a shortage of charging stations for cell phones and other wi-fi devices.
Chapel Hill is a compassionate and generous community, for the most part, but the Red Cross has asked that people not drop off anything at the Friday Center. Contact the Central North Carolina chapter of the Red Cross to find out how to be most helpful.
UNC, after opening up the Friday Center, went a step further. Its Athletics Department reached out to the Red Cross to find out when would be convenient for Rameses, a couple of star coaches and some scholarship athletes to visit and greet shelter guests.
Truly, the Red Cross thinks of everything.
— Nancy Oates